For many people, a dog isn't just a pet, it's another member of the family. When you are preparing to move to another city or country, knowing how to measure your dog is vitally important if you want them to arrive safe and sound at their destination.
Moving home within the bounds of a single country can be stressful and moving internationally is even more taxing. This increased level of stress will be evident for you and your pets, and the easiest way to lower the amount of stress experienced is to have your dog travel in comfort.
Dogs will travel in crates, but the crate needs to be just the right size. If it's too small, the dog will be cramped, unable to lie down comfortably. And remember, the airline will inspect the crate and the animal – if they deem the crate to be too small, you won't be allowed to travel.
On the other hand, if the crate is too big, you may end up paying much more to transport it than you need to.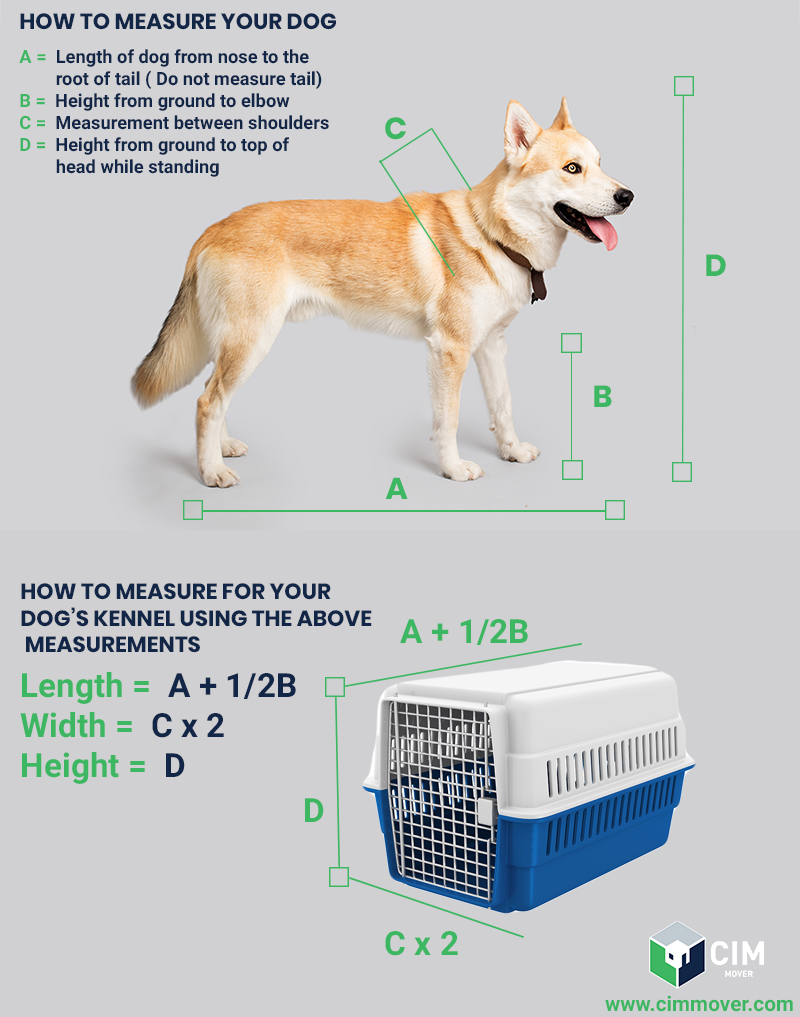 How to measure a dog successfully
To ensure the crate is the right size, you will need to take four measurements.
Measurement A – Nose to Tail
This is the length of the dog from the tip of the nose to the base of the tail – do not include the length of the tail in this measurement.
Measurement B – Height to elbow
This is the distance from the ground to the elbow of the dog's leg. Make sure the dog is on a flat surface when taking this measurement.
Measurement C – Shoulders
The width of the shoulders or the width of the widest point of your dog is important to ensure the crate is wide enough.
Measurement D – Height to top of head
Again making sure the ground is flat, this is the measurement from the floor to the top of the dog's head or ears while standing.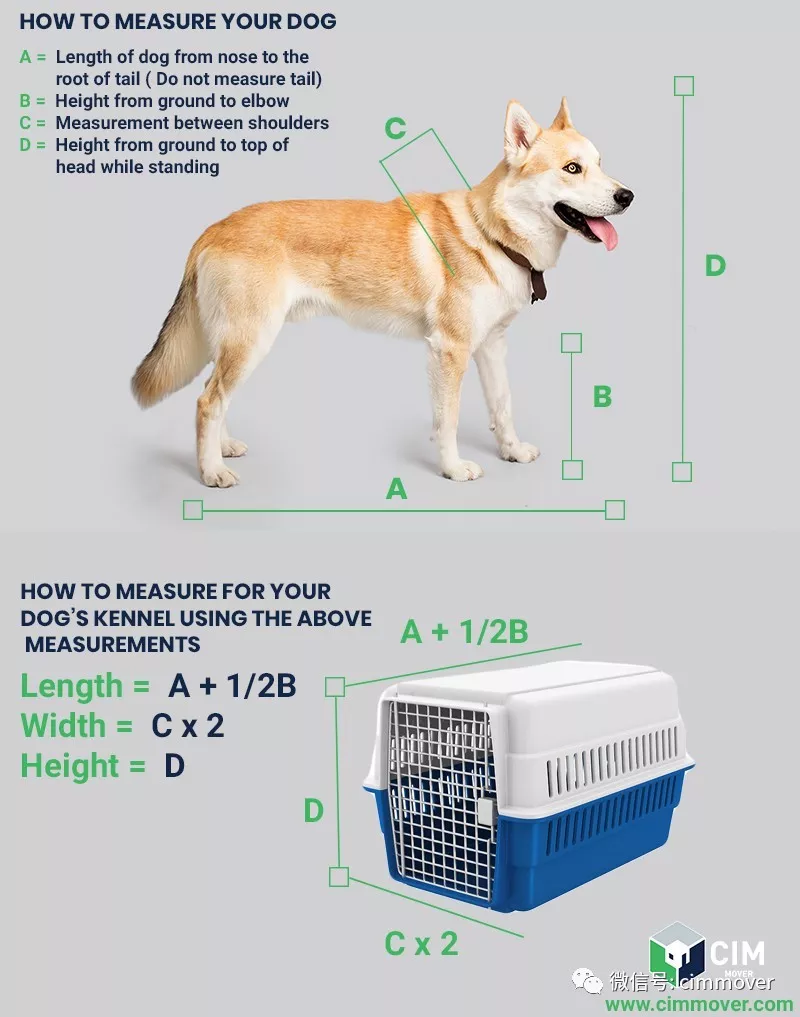 How to pick the perfect crate for your dog
Using the your dog's measurements from above, you are now able to select the perfect crate for your dog. The length of the crate should be at least the measurement of A plus half of B (A x 1/2B). The width of the crate should be at least double the measurement of C (C×2) and the height should be at least the same as measurement D.
Hints and Tips
You may find it easier to get your pet to stand in front of a wall and mark the location of the body parts on the wall, and measure the marks. This makes it easier to confirm the dog is standing up straight, not arching its back, and so on.
By taking all these measurements, you can be sure that the crate you need will be exactly the right size. It will be comfortable for your dog, and easy on your pocket too.
Learn More about our Pet Relocation services at:
www.cimmover.com/services/pet-relocation